Each new financial year is a common time for people to reconsider their approach to their business.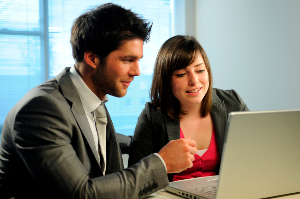 Whenever we meet a business owner, we like to ask about their business model and what they are looking to achieve in the next three years. It's rare to get a concise response which inspires confidence that they have a solid plan and know how to implement it.
The beauty of working with business mentors is leaning on someone who has been there, done that. They can help you identify the core areas you should focus on while solidifying a three-year plan for growth.
A mentor can provide guidance, offer advice, answer questions in detail based on recent, relevant experience and give you an edge that only a high performer in your network can offer.
Whether or not working with a mentor is something of interest to you, let us give you some key questions to ask yourself for implementing and getting results in your own business. If you want to affect change, try this approach:
Ask yourself, which dimension of the business is this project aimed at? (For example, increasing the number of customers, increasing average transaction value, improving margins, etc) – hint, if it impacts none of your key numbers, why are you doing it?
Specifically WHY do you feel this project is important?
Who is going to be accountable for the delivery of the project?
By when will it be implemented?
What goals will be achieved by implementing this project?
How will you measure progress and outcomes in respect of this project?
Of course, you will get better AND faster results with a mentor to guide you, as the missing link here is the detail that makes the strategy really hum. And that detail can only be provided by someone who has done it before you.
If you're looking to prioritize your goals and take important steps towards realizing them, a trusted business advisor can help.
Contact Williams & Kunkel in Flower Mound at 972-446-1040 to have a chat about steering your business in the right direction.
To connect with us to receive updates throughout the business week please follow us on Twitter or LinkedIn or Like us on Facebook.